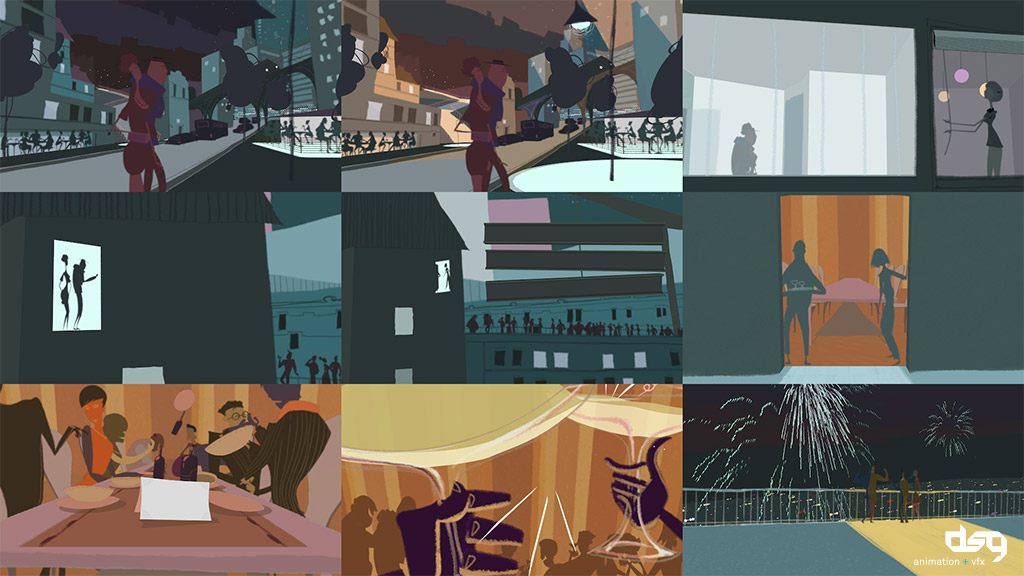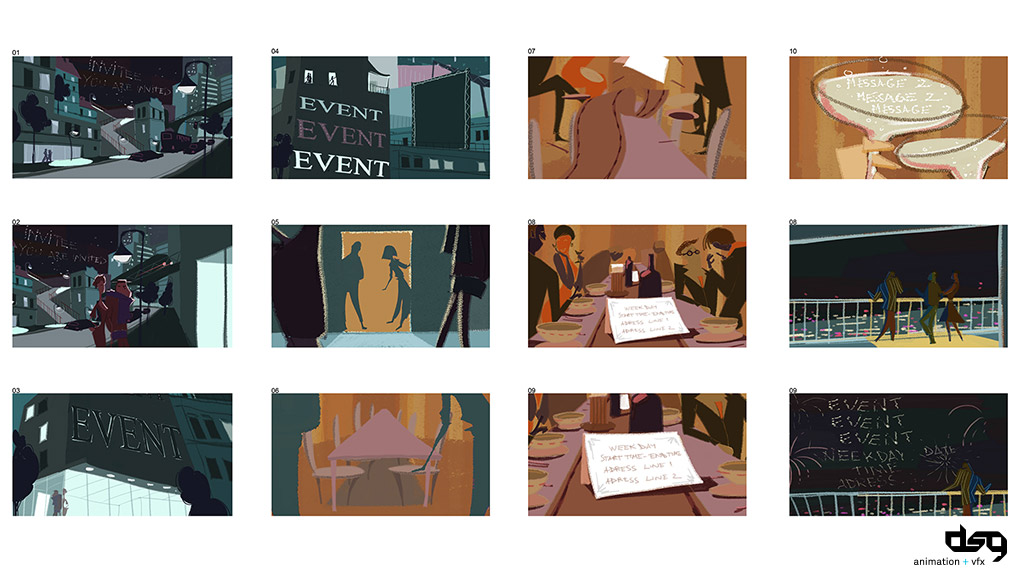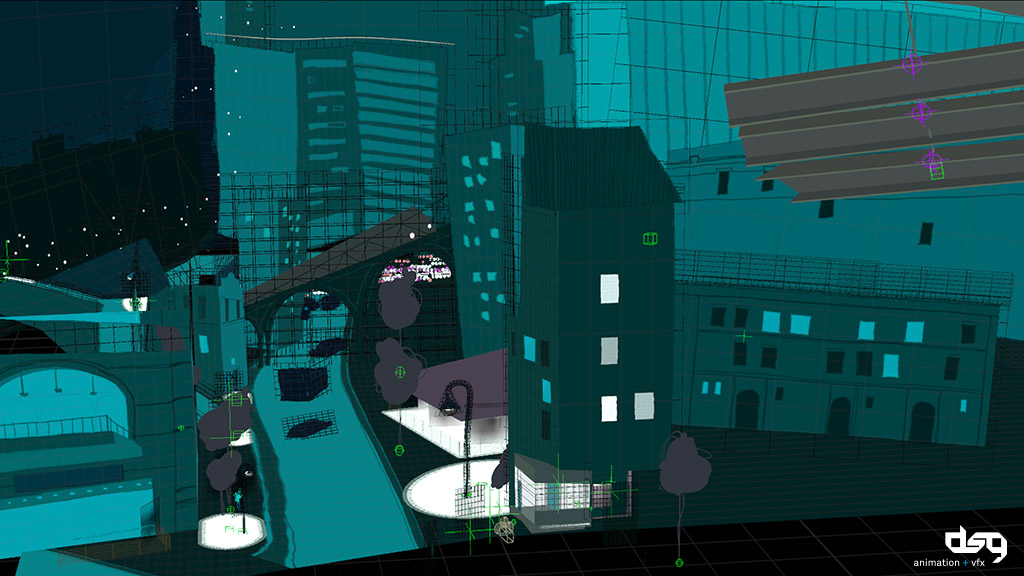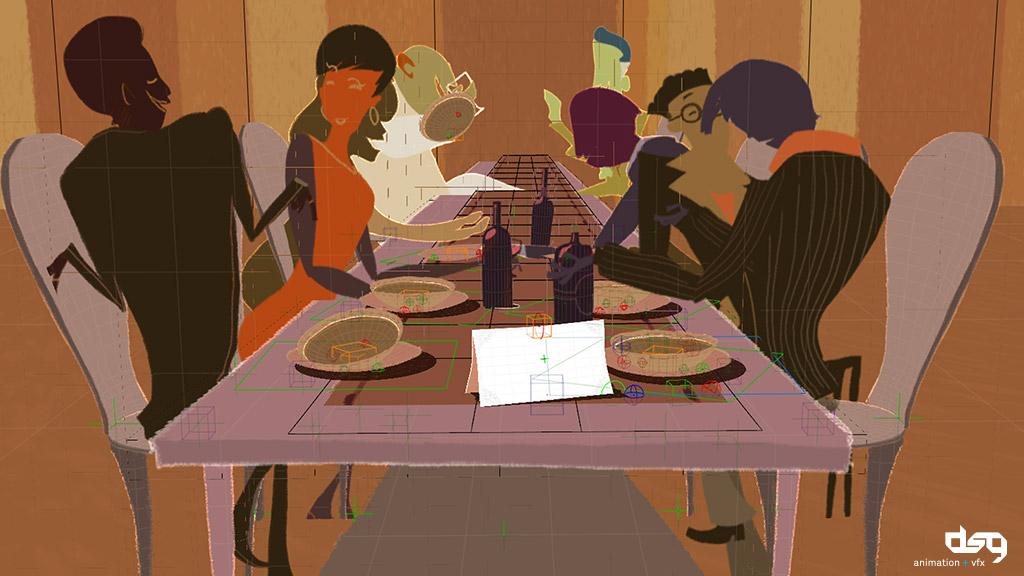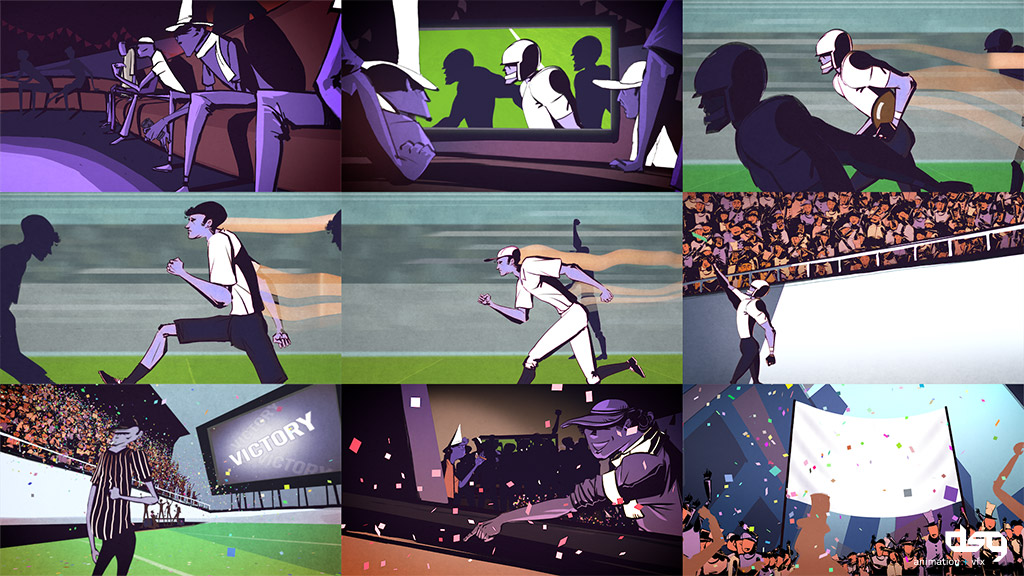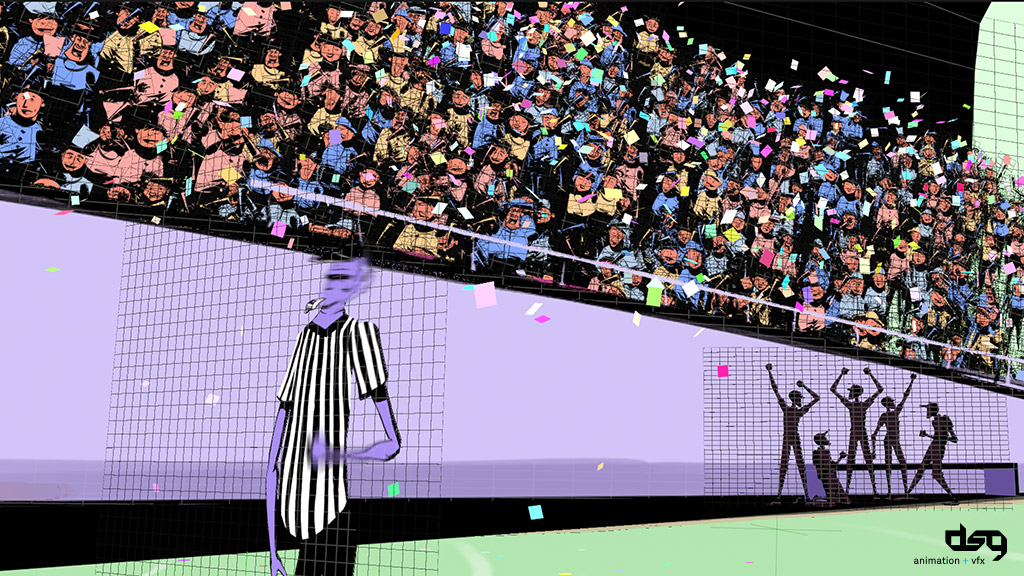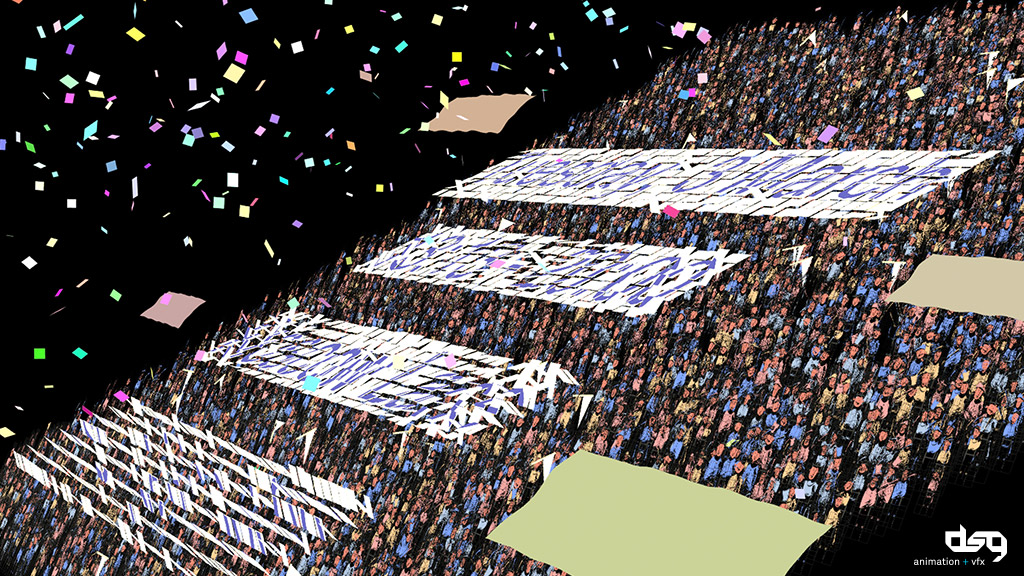 For Percy3d, I worked on their online personalized invitations using licensed IP's like Transformers, TMNT, Monopoly or SpongeBob SquarePants. Using Houdini and various compositing tools we provided project files that could procedurally render the custom videos based on user text input.
For the assignment of creating original invitations for their party themes, I storyboarded, designed and supervised two of their projects. The team made variants for the time of the day or sport using cutout animation as textures for geometry in Houdini. On a technical side, I was responsible for file and asset management, I did the rigging on some of the After Effects characters, made some of the props rigs in Houdini, simulated the fireworks and confetti, developed a simple crowd system and optimized the files to meet the requirements.
Credits:
DSG animation + vfx
Design, storyboards, modelling, rigging, lookdev, compositing: Vlad Pășcanu
Layouts, 3d, compositing: Ion Aramă, Tudor Calnegru, Mădălin Truică, Matei Neagoe, Andrei Saraliischi, Ioana Stăiculescu, Aurora Mititelu.